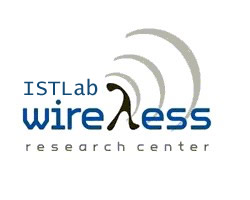 Group leader:
Dr. George Giaglis
Contact:
Chris Kounavis
The ISTLab Wireless Research Center (ISTLab/WRC) pursues basic and applied research on areas relating to the application and exploitation of mobile, wireless, and sensor-based technologies in organizational and social contexts. The main research interests of the group engage upon the following research streams:
Pervasive and Ubiquitous Information Systems
Emerging Mobile Business Models
Wireless Communities
Mobile Advertising and Marketing
Innovative mBusiness Applications and Services
Mobile Supply Chain Management Optimisation
New Mobile Work Models
Mobile Business Strategy, Policy and Regulation
The mission of ISTLab/WRC is to promote research on mobile and wireless business through its participation in leading-edge and innovative research projects as well as the production of high-quality research results. The members of ISTLab/WRC pursue basic and applied interdisciplinary research on a multiplicity of dimensions defining the world of mobile and wireless business.
ISTLab/WRC has organized the 9th International Conference on Mobile Business / 9th Global Mobility Roundtable (Athens, June 2010) and operates the European Wireless Research portal.