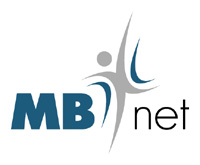 Funding programme: IST
Funding Agency: European Commission
Project type: Dissemination
Web site:
http://www.mobiforum.org/mbnet
Starting date: 1 July 2002
Ending date: 30 June 2003
Scientific coordinator:
Dr. George Giaglis
Project Manager:
Contact:
Groups:
WRC
Description
MB-net comprised a Network of Excellence that was funded by the European Commission and was part of the IST program. The project aimed at the systematic research in the area of m-Business with emphasis in the investigation of innovative corporate applications and services that are supported by mobile and wireless technologies. The network embraced 25 academic and industrial research teams from 8 European countries and was coordinated by ELTRUN, the E-Business Centre of Athens University of Economics and Business. MB-net shaped a roadmap which identifies the research challenges, proposes innovative ideas for research and development and equip European Commission with new strategic plans in the area of m-Business. The main goal of MB-Net is to help European Commission to set new research funding priorities in m-Business within the 6th Framework for the Research and Technologic Development (2002-2207).

The basic aims that MB-Net fulfilled are:

Investigation of the m-Business future with the identification of innovative research challenges, the formation of political proposals and the creation of a roadmap with a five-year horizon (2002-2007)
Successful representation from all interesting parties that will affect the future of applications and services in the area of m-Business
Creation of a collaborative environment that brought together the academic and industrial communities, in order that each party could share its special knowledge in a multidimensional and multicultural level
To provide with research directions in the academic and industrial community as well as in the governmental carriers for the future of m-Business
The project succeeded in aforementioned goals, thanks to the contribution of its members (25 academic and industrial teams from 8 European Countries) and the broad participation of the industrial and academic societies.
Partners